On the 31st of January 2018, the launch ceremony of Ocean East intelligent storage system project completed by HELI is held in Shanghai.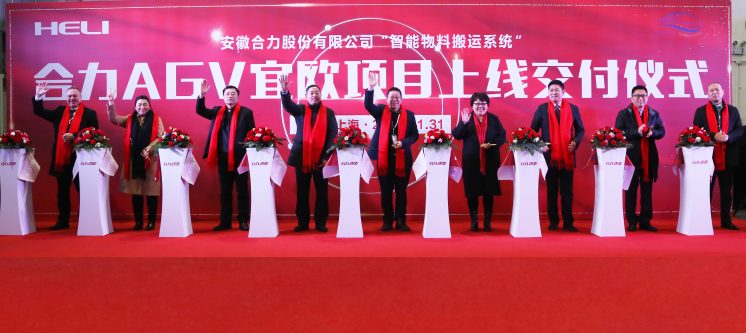 Ocean East International Logistics Co., Ltd is a wholly-owned subsidiary company of A.P. Moller Maersk Group, and A.P. Moller Maersk Group is the largest container shipping company with service network all over the world. The AGV intelligent logistics solution supplied by HELI this time is the first project around the world implemented by A.P. Moller Maersk Group that applicable for CFS container LCL business and perfectly match with elevated warehouse.

Bingqing WU, the president of the Ocean East has sent his warm congratulation for the success online of the project. Five years ago, the Ocean East has started exploring in intelligent storage field. HELI is the best materials handling equipment manufacturer in China. "HELI AGV" is selected by the Ocean East to establish their first intelligent logistics warehouse based on HELI's reputation.

Qingfeng MA, the chief engineer of Anhui HELI Co., Ltd said that with the progress of "Made in China 2025" strategy, the intelligent logistics is booming too. Many outstanding enterprises, including Ocean East are continuously devoting for exploration and innovation. HELI took this advantage to make themselves close to the clients, available onsite and provide intelligent and all-around intelligent logistics solution for the client timely.


Qiqi ZHOU, the deputy chief engineer of Anhui HELI Co., Ltd and the General Manger of HELI Industrial Vehicle (Shanghai) Co., Ltd said that HELI has built up a professional team for AGV research and development as well as industrialization, devote to develop and promote products and solutions with significant technical innovation and development values, such as Internet plus industrial vehicle, intelligent industrial vehicle, and provide the most comprehensive and professional service for the clients requiring overall logistics solution.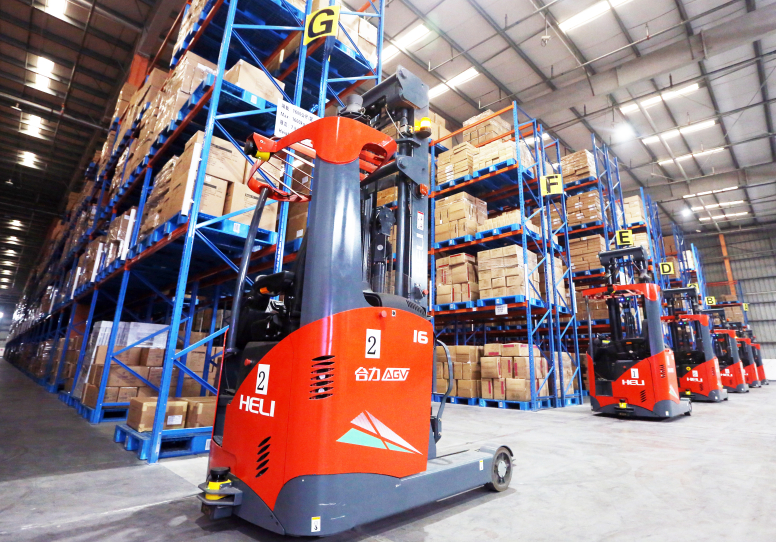 The AGV project supplied by HELI this time consists of 6 self-development lithium battery reach high lift AGV forklifts, which can successfully implement automatic out and in storage operations in a high goods allocation and narrow tunnel situation; effectively integrate informatization systems, such as ERP, WMS, MES and so on; successfully achieve unattended and intelligent logistics handling operation by utilizing software and hardware such as AGV scheduling system, cargo identification and so on. Meanwhile, HELI AGV has two businesses models available for the clients, that is sale model and leasing model to fully satisfy the requirements from various clients. HELI has successfully created a comprehensive advanced and reliable AGV solutions for the client by utilizing their strong industrial vehicle research and development and manufacturing technologies, working with global leading NDC navigation technology and integrating high effective informatization and intelligent system. Nowadays, HELI has launched AGV products with multiple varieties, configurations and industries to establish collaboration relationship with various industries. In the future, HELI is going to provide intelligent logistics and material handling systems with more intelligent and unattended features for the client.