Recently Heli has held a delivery ceremony in its headquarters, with more than 140 units medium and heavy-duty products delivered to ZPMC.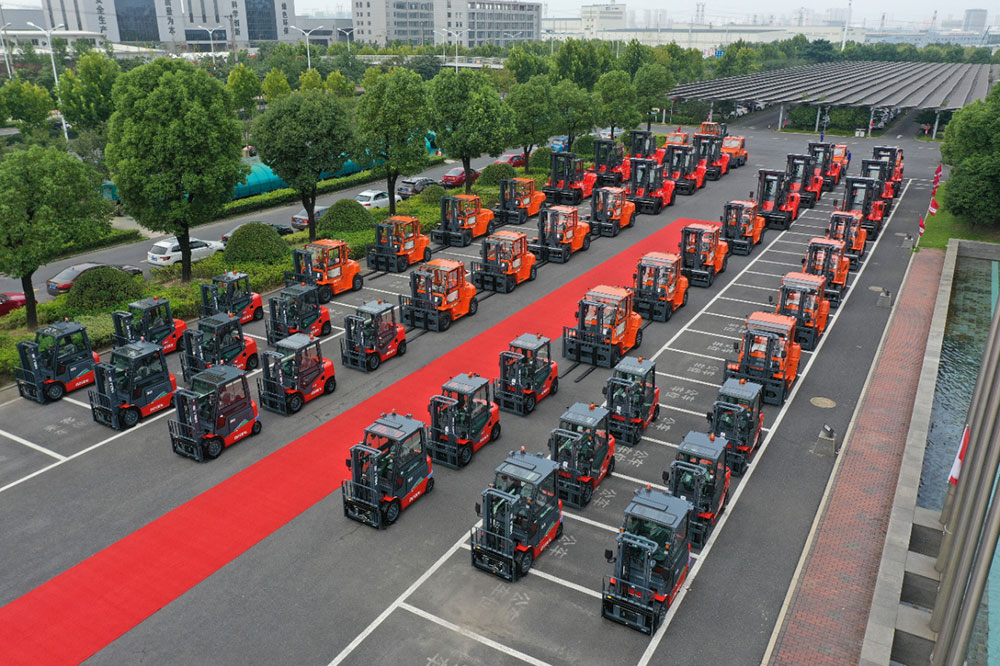 Shanghai Zhenhua Heavy Industries Co., Ltd. (known as ZPMC) is a well-known enterprise in the global heavy equipment manufacturing industry, mainly producing heavy equipment such as large container machinery, port loading and unloading machinery, offshore heavy equipment, offshore plant machinery and engineering vessels, and its products have entered the ports of more than 100 countries and regions around the world.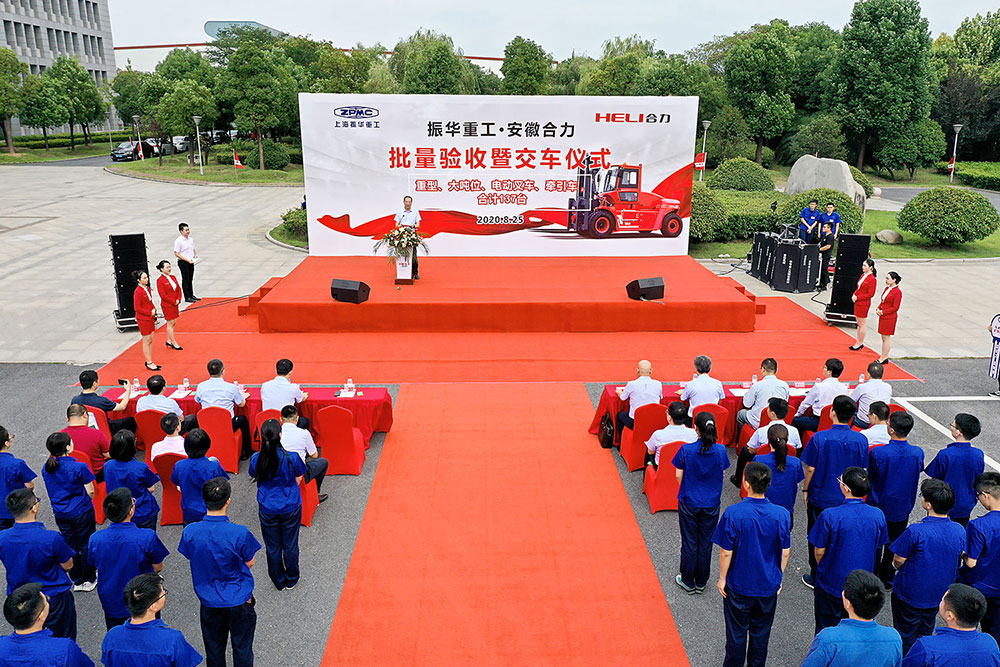 With years of cooperation, Heli has provided reliable products and the logistics solution for ZPMC. According to the intelligent, environmental protection and safety requirement this time, Heli offered heavy duty products, lithium-ion battery forklift from 3 to 35tons, to ensure the high efficiency and low emission operations.